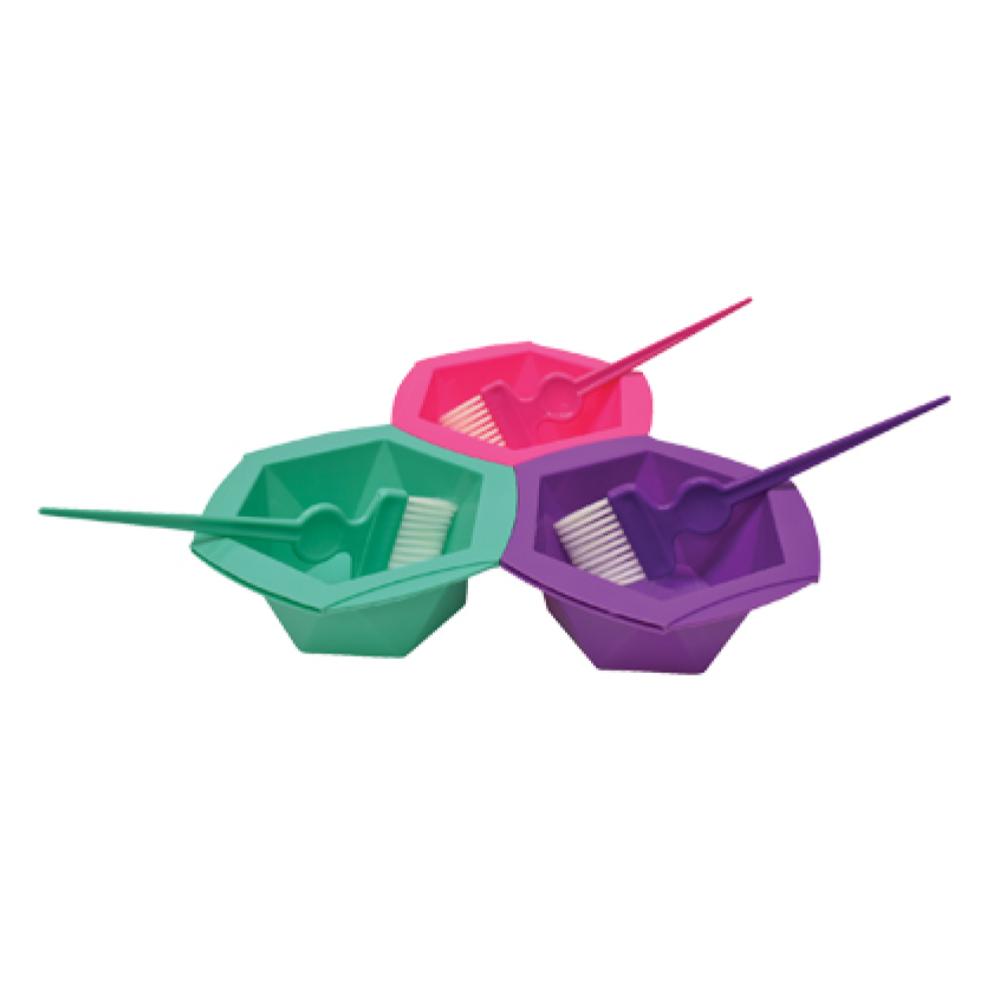 Soft 'N Style Interlocking Bowl and Brush Set
Set of 3 brightly colored bowls in pink, teal, and purple with matching feather bristle brushes. Perfect for staying organized during multi-formula applications. Bowls interlock, creating a stable surface, are stackable, and have a non-slip rubber ring on the bottom. Each bowl measures 6-1/4"W x 2-1/2"H. Each brush has 2" wide, synthetic feather bristles, for natural-looking color distribution.
SUPPLIES MADE EASY
We've run salons and distributed professional beauty supplies to professionals for over 25 years. Over the years we've continued to improve our process to provide a painless way to help professionals with their business. At Stockjoy our goal is to reduce the time spent thinking about supplies to allow you, the professional, to focus on your relationships with your clients.