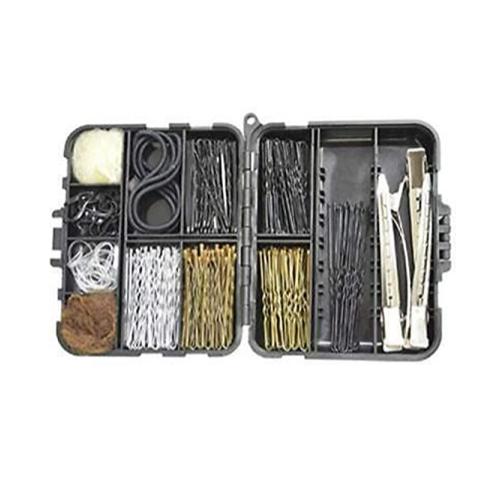 Soft 'N Style Hair Accessory Kit
Hair Accessory Kit comes complete with a variety of hair styling essentials, all in a convenient, compact case. Items are organized in individual plastic compartments for ease of use. Perfect for travel and the stylist on-the-go.
Includes the following: 4, 3-1/2" metal duck bill clips, 10, 3" black hair pins, 30, 2" black hair pins, 30, 2" bronze hair pins, 30, 2" black bobby pins, 30, 2" bronze bobby pins, 30, 2" silver bobby pins, 4 black elastics, 15 clear plastic elastics , 15 black plastic elastics , blonde hair net, and brown hair net.
SUPPLIES MADE EASY
We've run salons and distributed professional beauty supplies to professionals for over 25 years. Over the years we've continued to improve our process to provide a painless way to help professionals with their business. At Stockjoy our goal is to reduce the time spent thinking about supplies to allow you, the professional, to focus on your relationships with your clients.