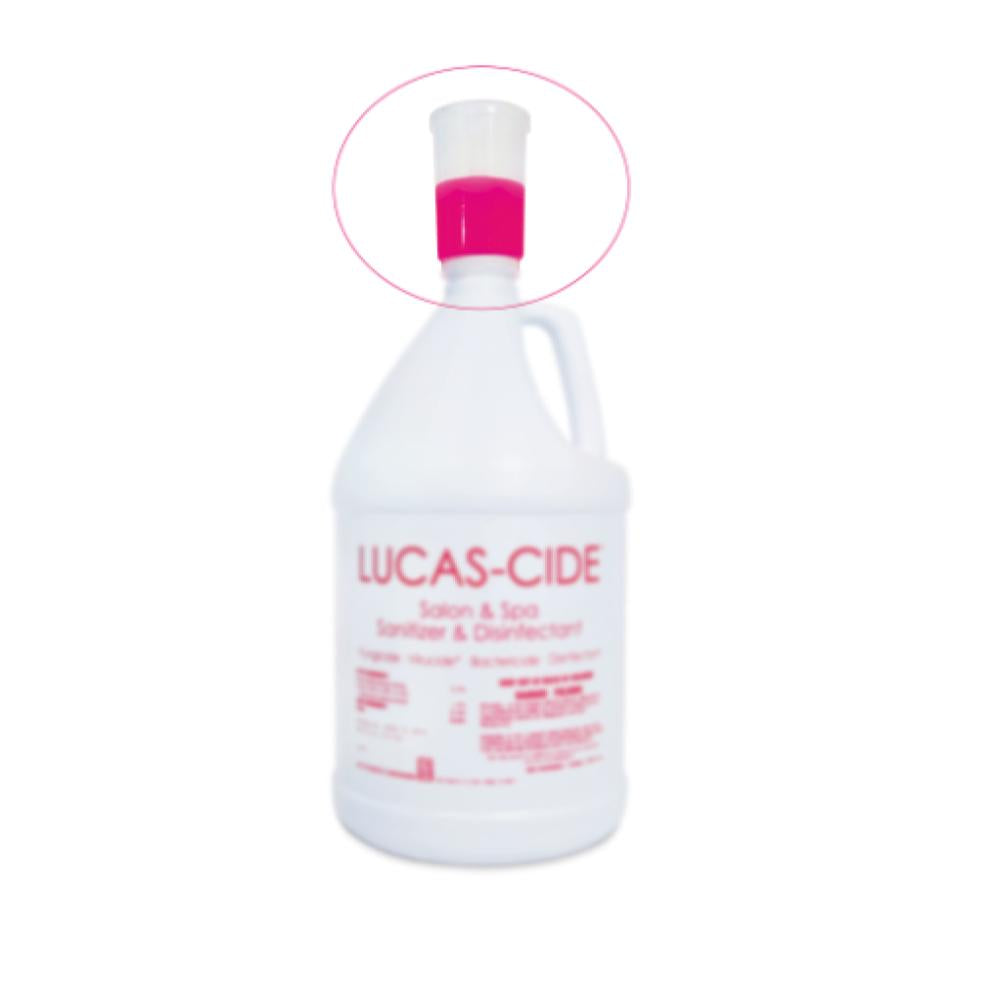 Lucas-cide Squeeze and Pour Lid - Gallon
The patented LUCAS-CIDE Squeeze & Pour Lid – Gallon screws on to a gallon size bottle of LUCAS-CIDE Concentrate Disinfectant, allowing you to simply squeeze the desired amount of of solution into the cup to pour it directly into a pedicure spa or other disinfectant container. Next, add the appropriate amount of water to mix your desired quantity of solution. Follow directions for use and precautions on the LUCAS-CIDE label prior to use. LUCAS-CIDE Squeeze & Pour Lid – Gallon has graduated measurements to simplify your pedicure cleaning and disinfection process! NOTE: This item is the Squeeze and Pour Lid only. LUCAS-CIDE disinfectant is not included.
SUPPLIES MADE EASY
We've run salons and distributed professional beauty supplies to professionals for over 25 years. Over the years we've continued to improve our process to provide a painless way to help professionals with their business. At Stockjoy our goal is to reduce the time spent thinking about supplies to allow you, the professional, to focus on your relationships with your clients.