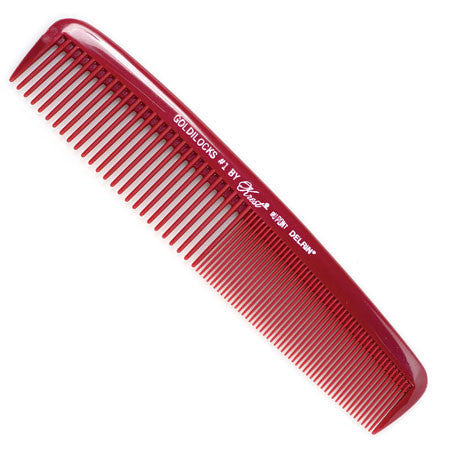 Krest Goldilocks G1 Burgundy Comb
Krest Goldilocks 1 Burgundy Comb 8 1/2" Master Waver (Extra-Fine Teeth). 
FEATURES:
Heat Resistant 
Proper Rigidty and Flexibility 
Chemical Resistant 
Sterilizable
Dupont Delrin Thermal Material 
SUPPLIES MADE EASY
We've run salons and distributed professional beauty supplies to professionals for over 25 years. Over the years we've continued to improve our process to provide a painless way to help professionals with their business. At Stockjoy our goal is to reduce the time spent thinking about supplies to allow you, the professional, to focus on your relationships with your clients.