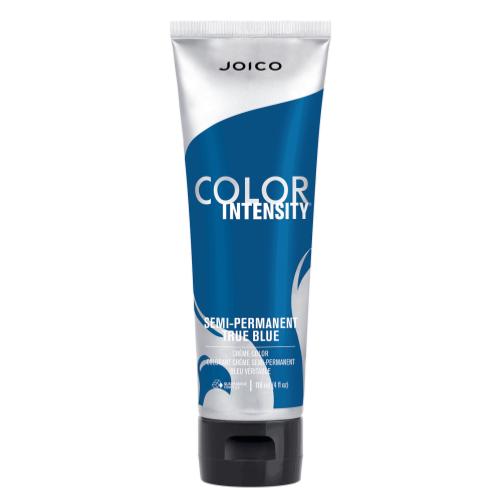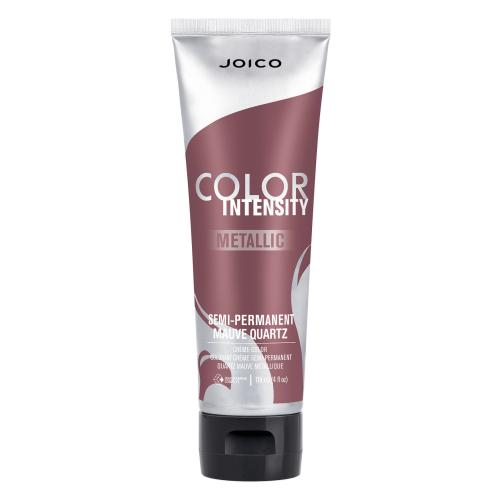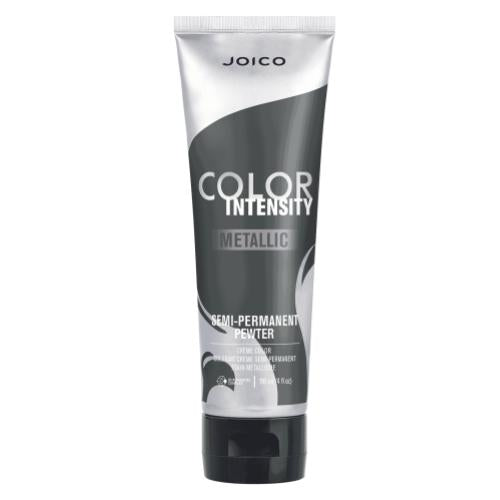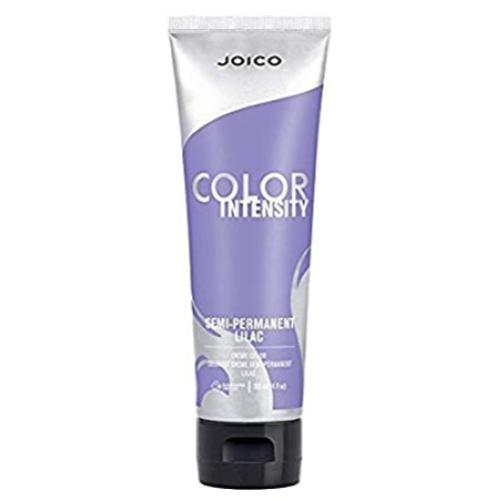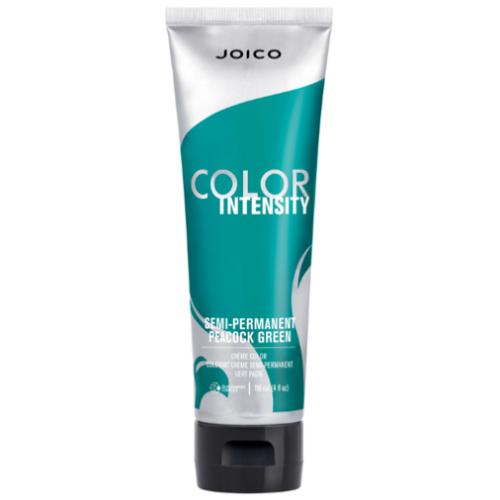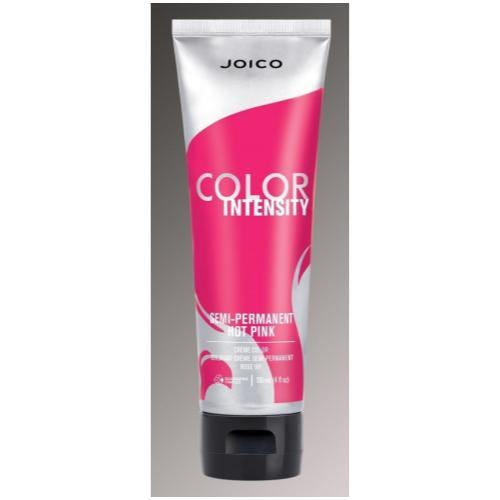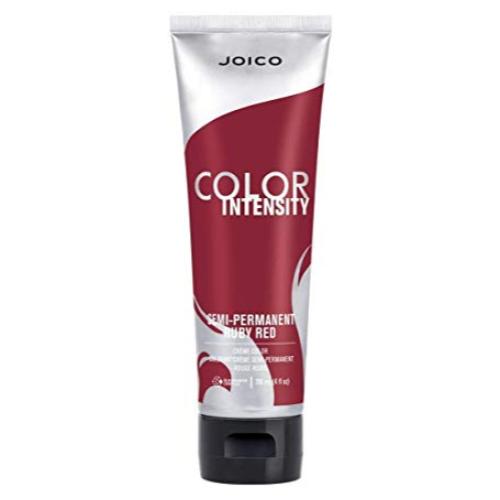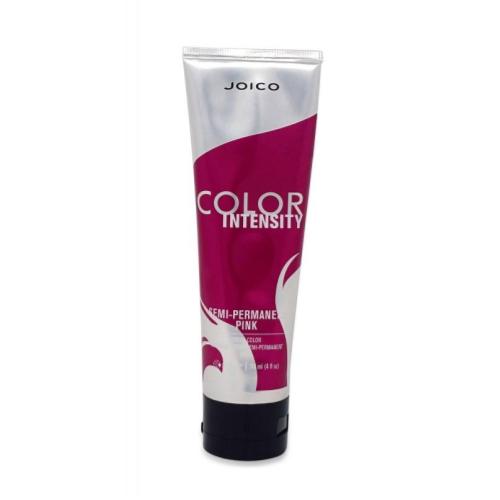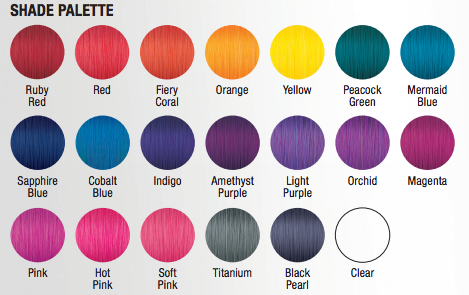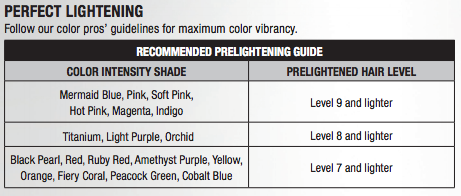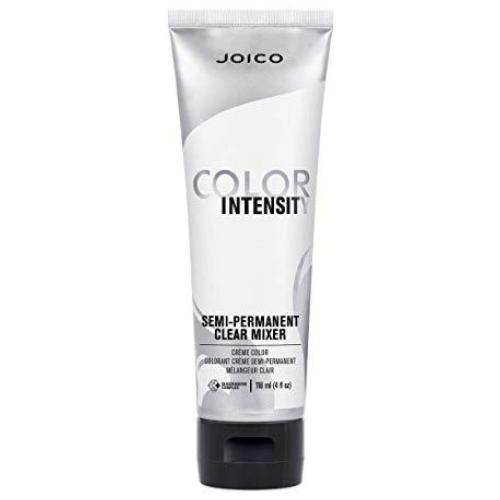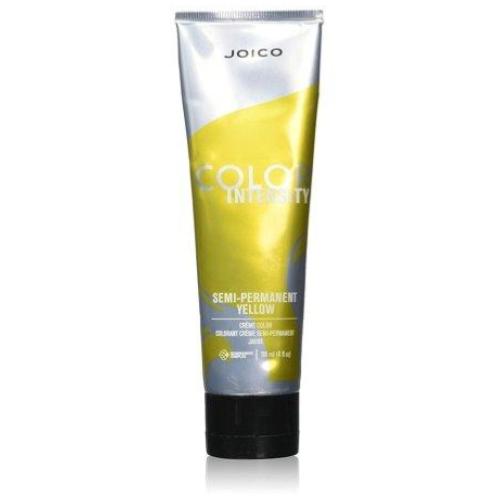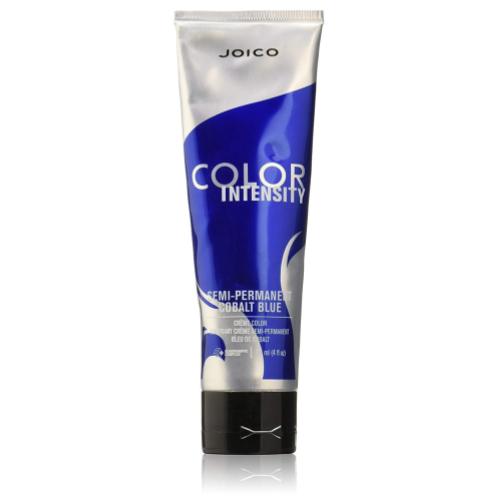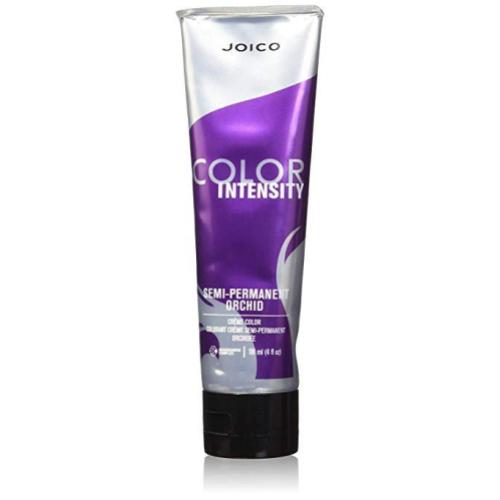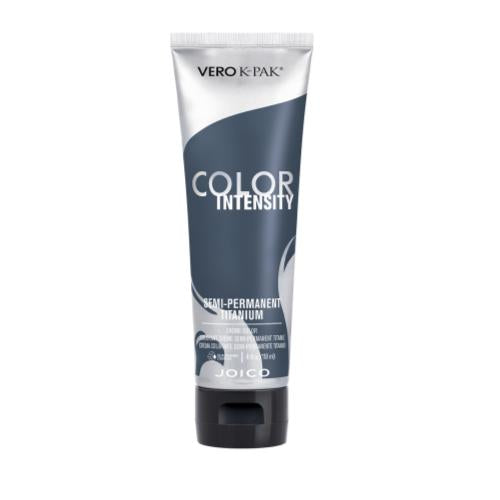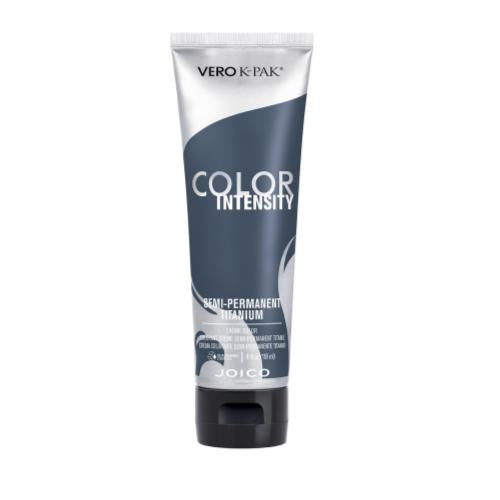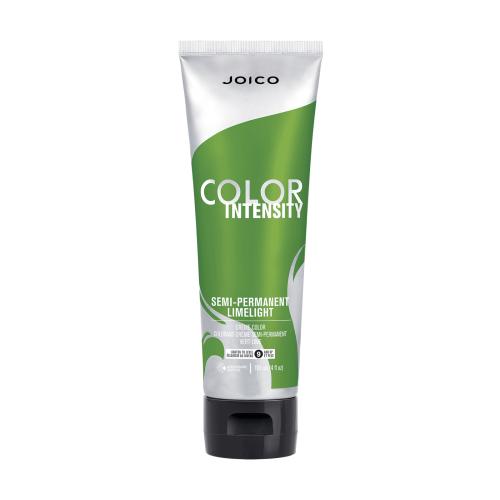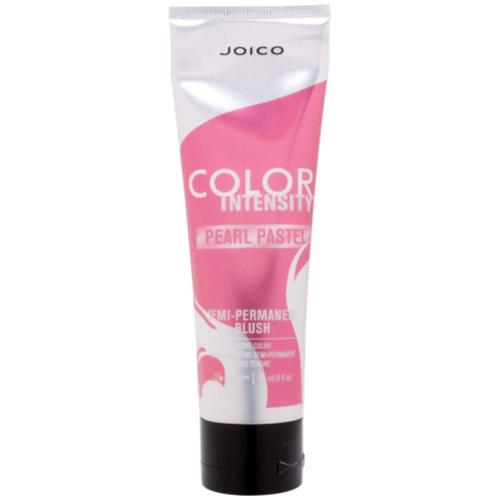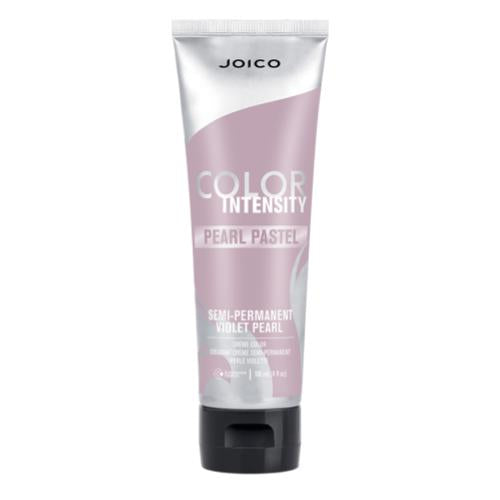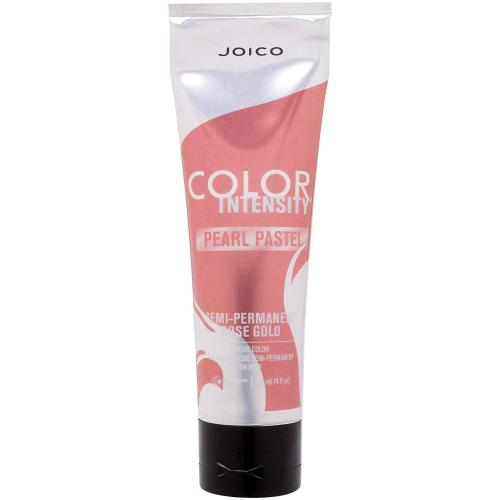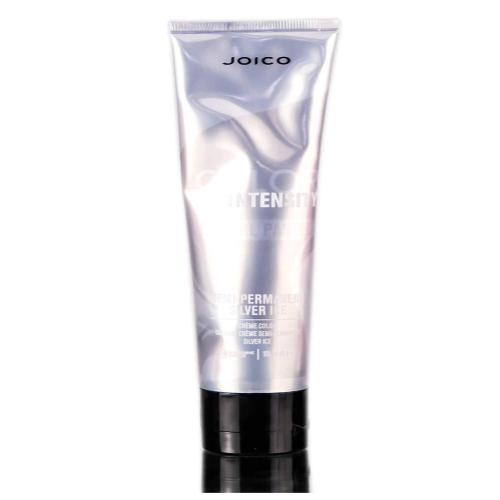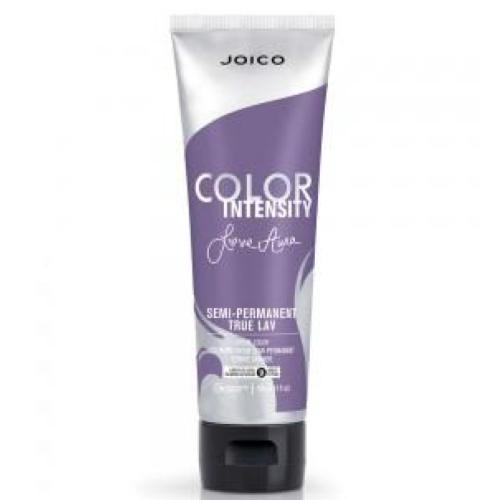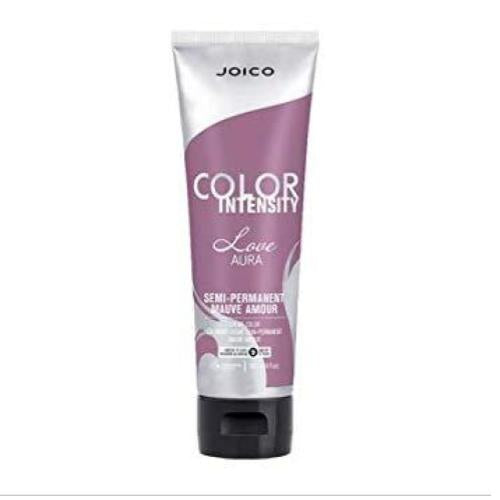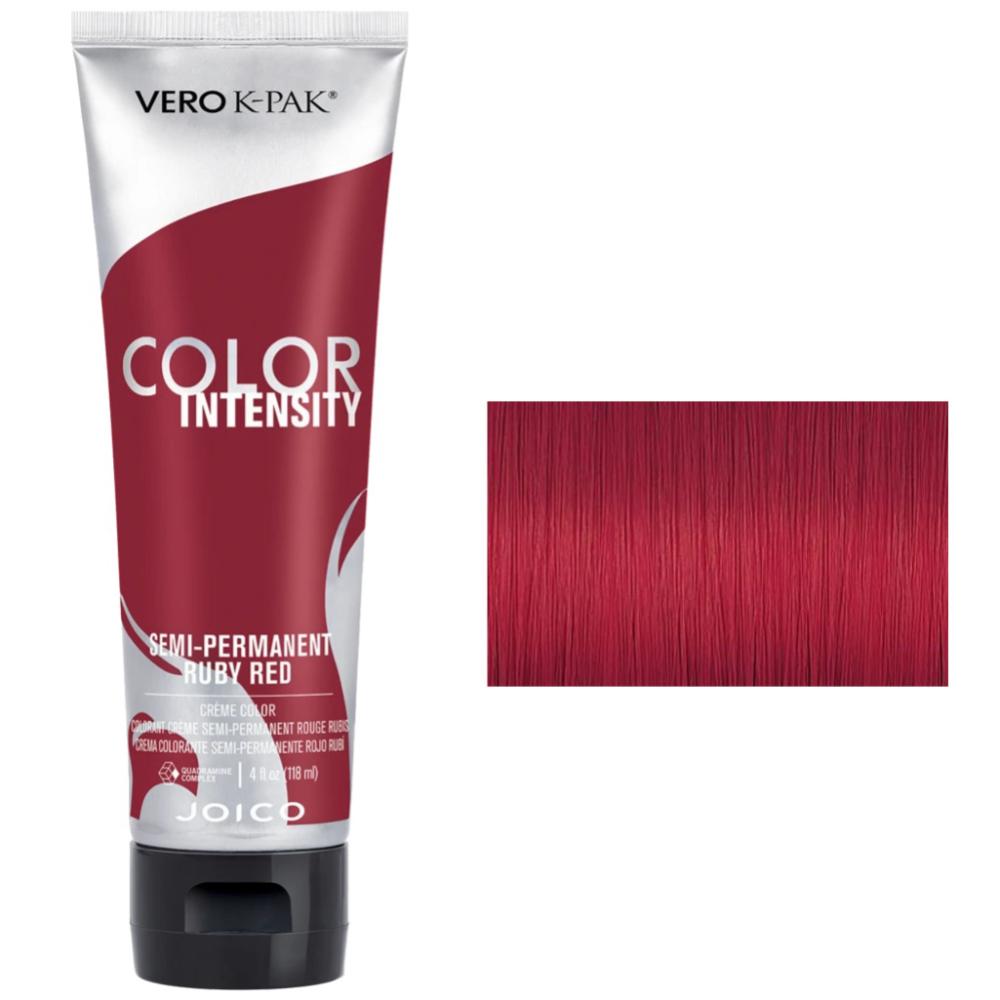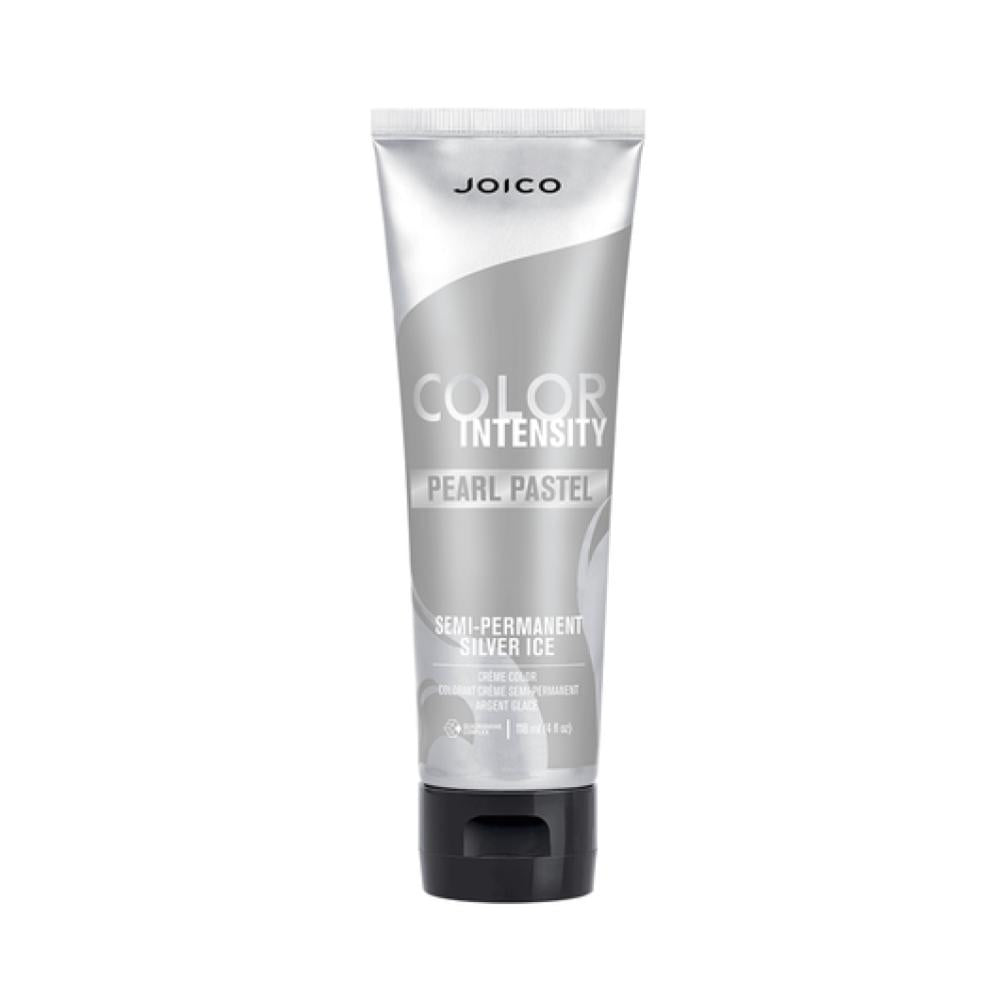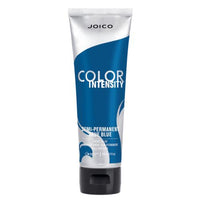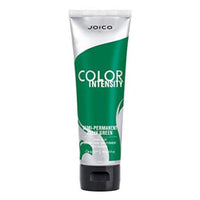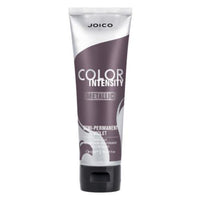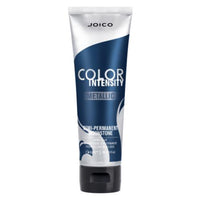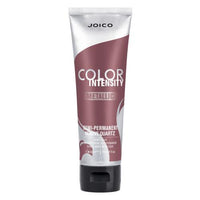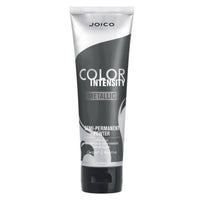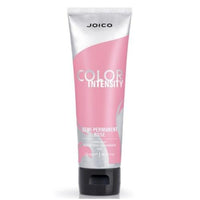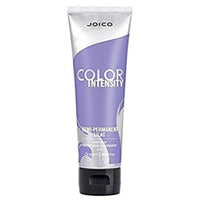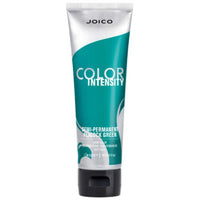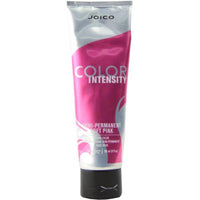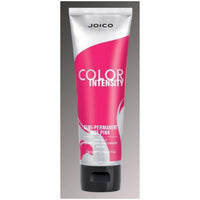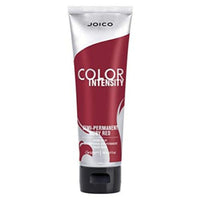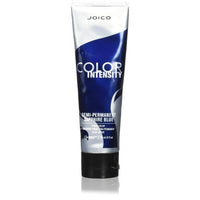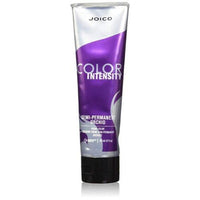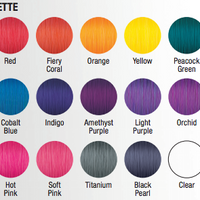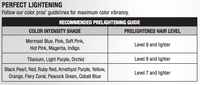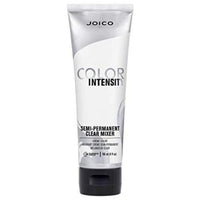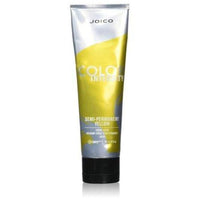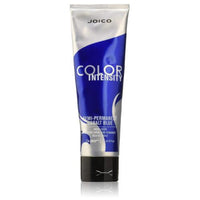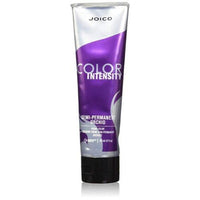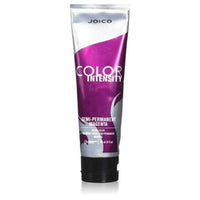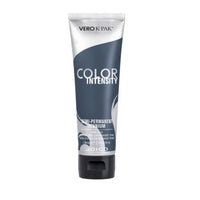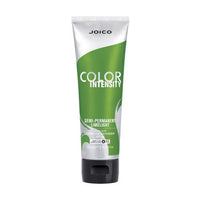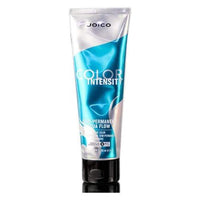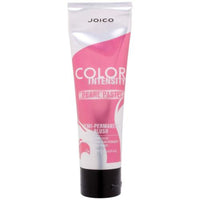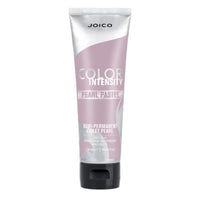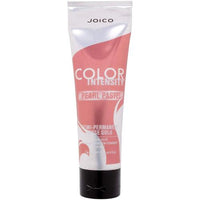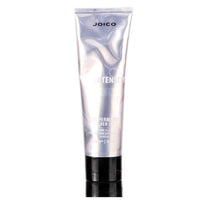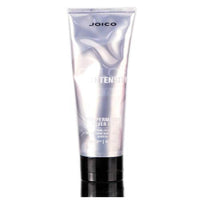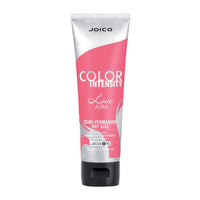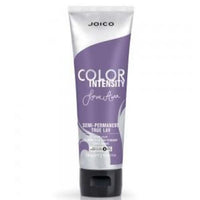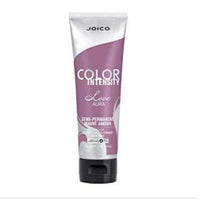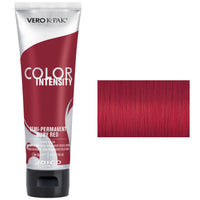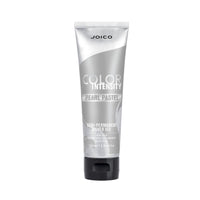 Joico Intensity Colors 4oz
Joico Color Intensity 
Green, Clear, Red, Orange, Yellow, Indigo, Pink, Peacock Green, Cobalt Blue, Orchid, Light Purple, Titanium, Magenta, Soft Pink, Hot Pink, Sapphire Blue, Ruby Red, and Amethyst Purple and more...
WHY YOU'LL LOVE THEM
• Over-the-top vibrancy that lasts through 15 shampoos
• Packed with award-winning K-PAK's powerful Quadramine Complex® for guaranteed healthier hair after every color service
• Ultra nourishing Kukui Nut Oil helps leave hair gorgeously conditioned + amps up shine
• 20 intermixable shades = endless creative possibilities
EASY DOES IT
Step 1: Apply to clean, dry hair ¼-inch from the scalp.
Step 2: Process for 20 minutes.
Step 3: Rinse well for several minutes, rinsing different colors separately. Shampoo with Color Endure® or K-PAK Color Therapy.™ Apply K-PAK Cuticle Sealer, then rinse. Finish with K-PAK Intense Hydrator. Recommend Color Endure (normal color-treated hair) or K-PAK Color Therapy (damaged color-treated hair) for at-home color maintenance.
• Do not mix with Vero K-PAK Color or Vero K-PAK Chrome shades
• Wear gloves to avoid staining DIFFERENT STROKES FOR DIFFERENT LOOKS
• Horizontal slices = Maximum color visibility on the surface
• Vertical slices = Minimal bursts of color
• Diagonal slices = Visible-yet-diffused color effect
• Mix-and-match foil placement = Very dramatic results
• Clear Mixer allows you to control the intensity of each shade 
SUPPLIES MADE EASY
We've run salons and distributed professional beauty supplies to professionals for over 25 years. Over the years we've continued to improve our process to provide a painless way to help professionals with their business. At Stockjoy our goal is to reduce the time spent thinking about supplies to allow you, the professional, to focus on your relationships with your clients.