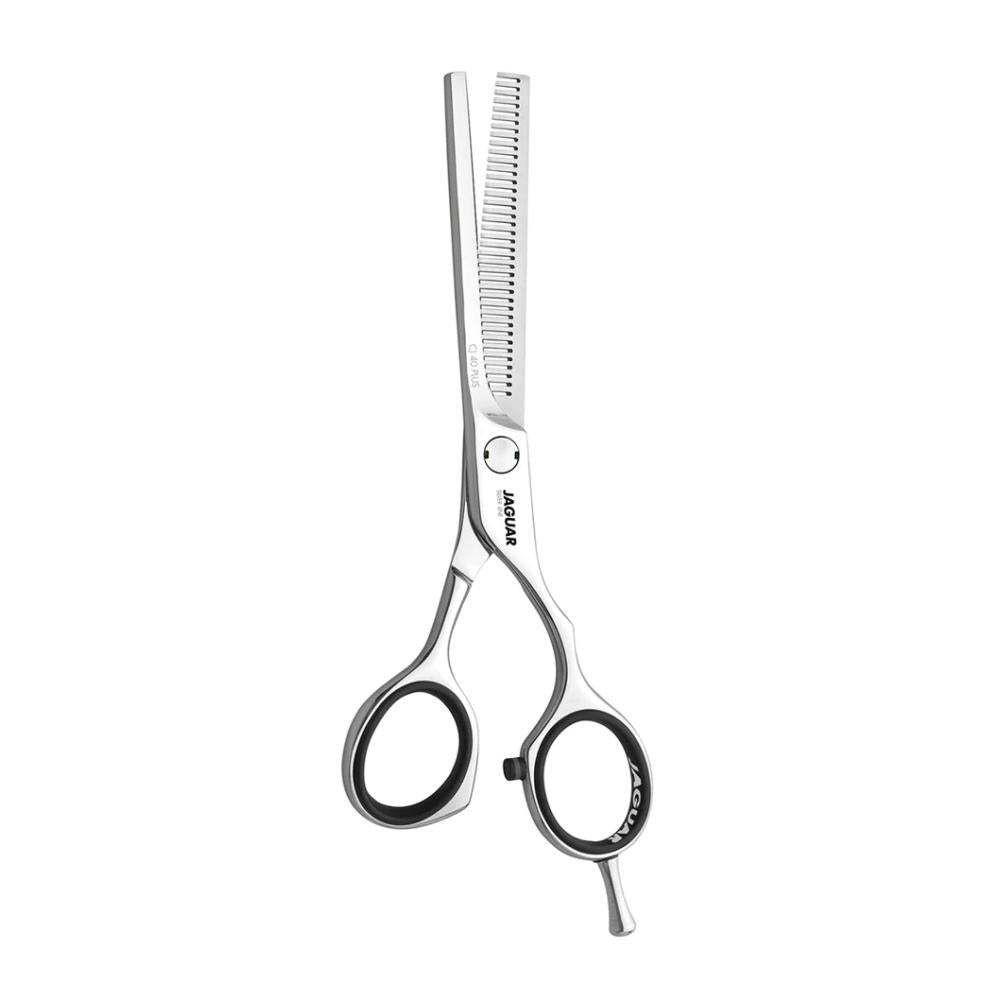 Jaguar Silver Line CJ40 Plus Thinner 5.5 Offset
The Silver Line CJ 40 Plus thinning shears have an offset design with an ergonomic handle for relaxed working. These shears feature 40 thinning teeth with fine V-teeth serration for a pleasantly smooth, precise cut. The angled thumb ring helps to provide a relaxed working posture without pressure marks.
40 thinning teeth
Ice-tempered 
5.5"
Ships separately
SUPPLIES MADE EASY
We've run salons and distributed professional beauty supplies to professionals for over 25 years. Over the years we've continued to improve our process to provide a painless way to help professionals with their business. At Stockjoy our goal is to reduce the time spent thinking about supplies to allow you, the professional, to focus on your relationships with your clients.