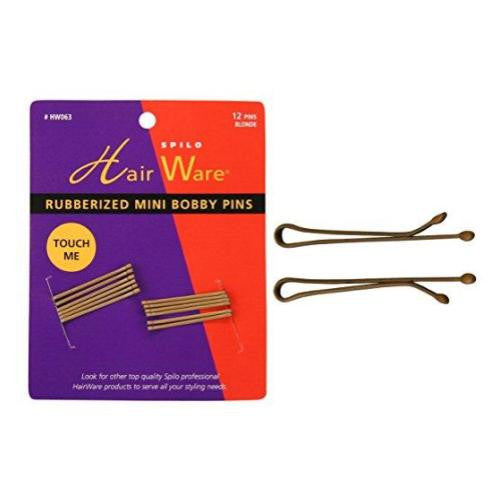 HAIR WARE Rubberized Mini Bobby Pins Blonde
Soft rubber coating offers better grip and control on these mini bobby pins. Fun to use for all occasions. Pins are extremely durable and will not snag or tear hair.
12 pins
1.25"
SUPPLIES MADE EASY
We've run salons and distributed professional beauty supplies to professionals for over 25 years. Over the years we've continued to improve our process to provide a painless way to help professionals with their business. At Stockjoy our goal is to reduce the time spent thinking about supplies to allow you, the professional, to focus on your relationships with your clients.