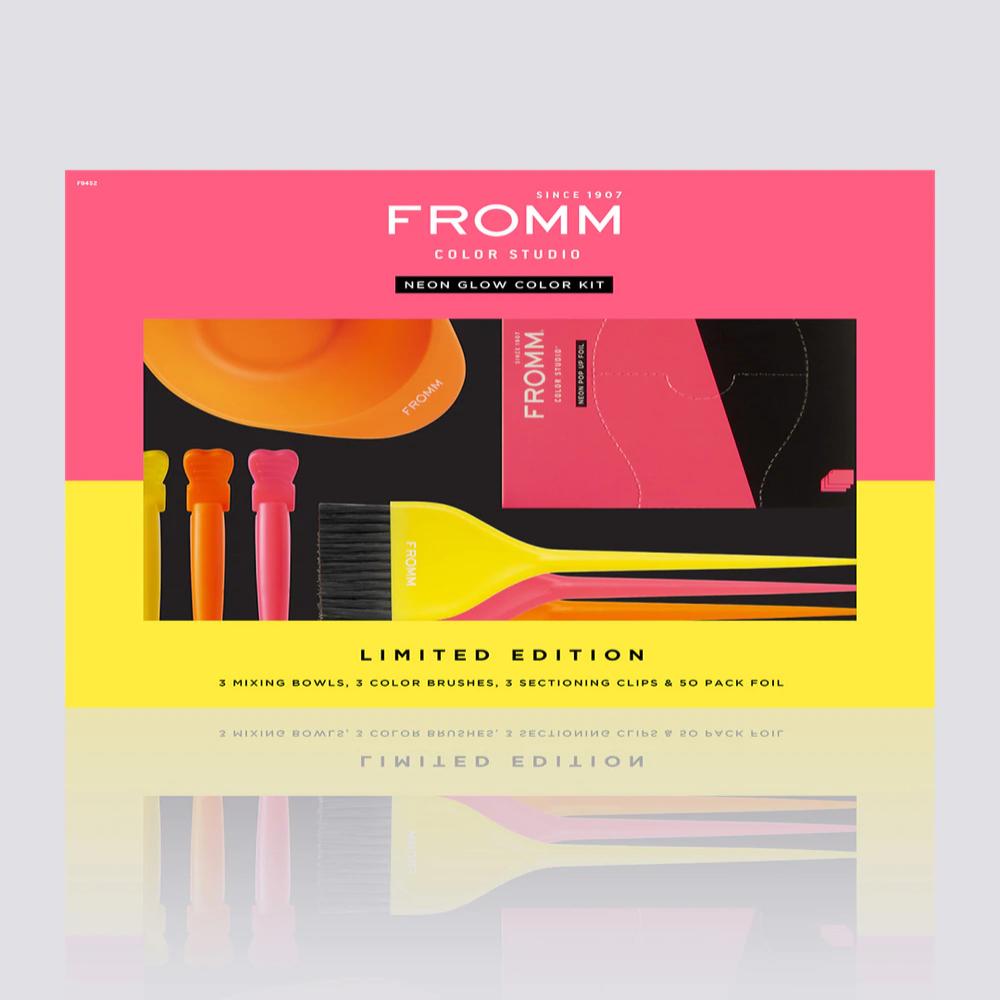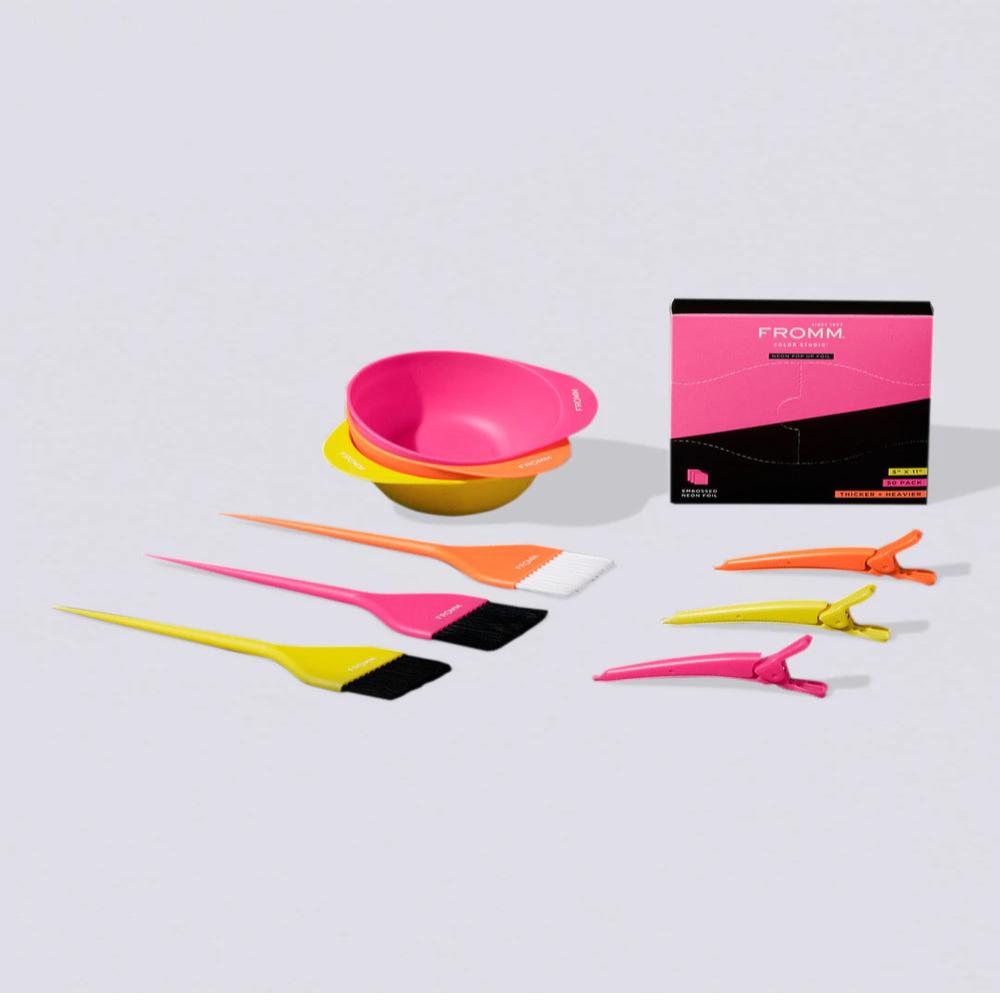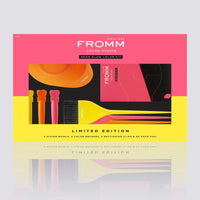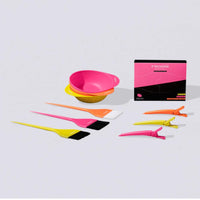 Fromm Neon Glow Color Kit
Three color brushes for all color techniques! Fromm Neon Glow Color Kit features feather-soft bristles with light tension & extra flexibility for expertly blended soft & natural results; ideal for freehand painting, balayage & blending. Comes in 5" x 11" size ideal for most hair lengths. 
This colorful kit includes:
3 10oz color bowls
3 stain-proof matte hair clips
50 sheets neon pink foil
SUPPLIES MADE EASY
We've run salons and distributed professional beauty supplies to professionals for over 25 years. Over the years we've continued to improve our process to provide a painless way to help professionals with their business. At Stockjoy our goal is to reduce the time spent thinking about supplies to allow you, the professional, to focus on your relationships with your clients.