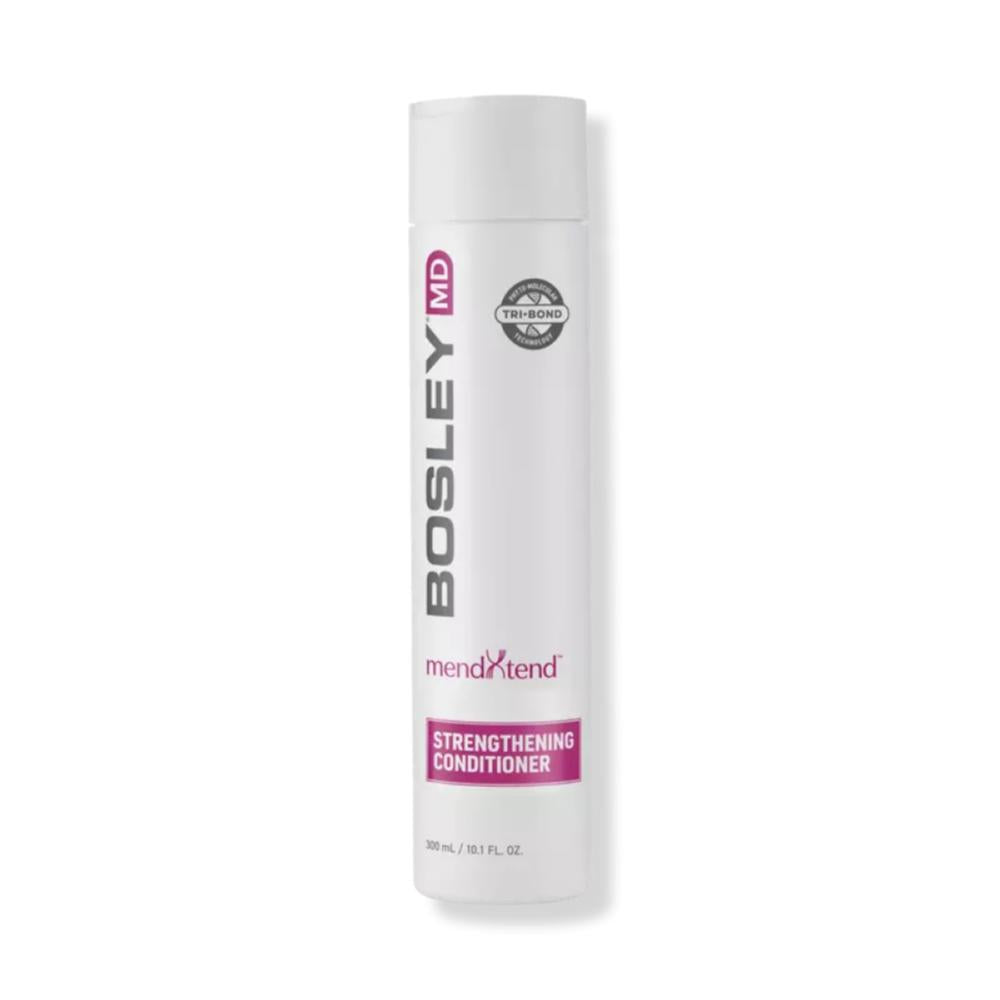 Bosley MendXtend Strengthening Conditioner 10.1oz
Get longer, thicker, fuller-looking hair with BosleyMD silicone-free MendXtend Strengthening Conditioner.
Benefits
Strengthens strands from the innermost layer of the hair fiber
Prevents breakage after one use
Saves 1400 hair fibers from breaking in 30 days
Adds voluminous body with shine
Repairs bleach & heat damaged hair
Key Ingredients
Hyaluronic acid absorbs & retains moisture for weightless hydration
Red Sea Algae renews strength & elasticity to broken strands
Pomegranate stimulates dormant hair follicles on the scalp
Saw Palmetto inhibits DHT, the hormone linked to hair loss
SUPPLIES MADE EASY
We've run salons and distributed professional beauty supplies to professionals for over 25 years. Over the years we've continued to improve our process to provide a painless way to help professionals with their business. At Stockjoy our goal is to reduce the time spent thinking about supplies to allow you, the professional, to focus on your relationships with your clients.