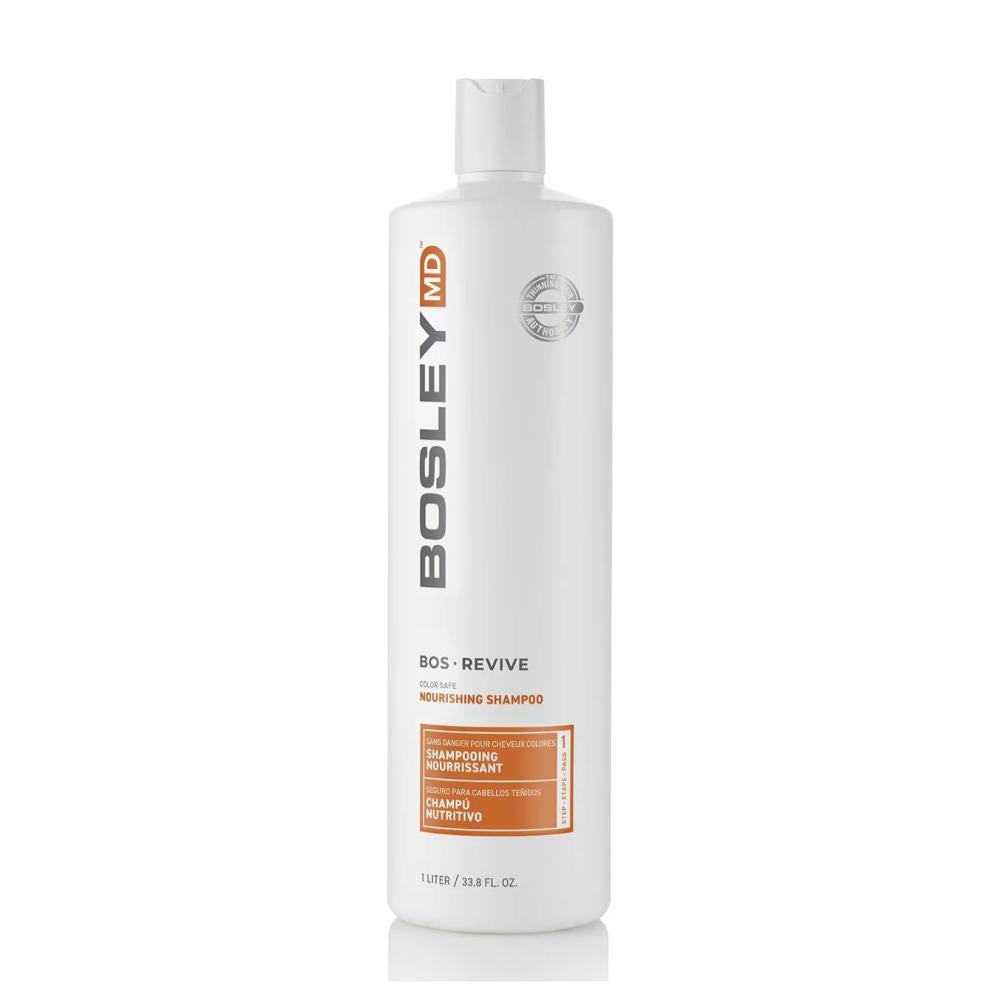 Bosley BOSRevive Color Safe Nourishing Shampoo 33.8oz
Help restore visibly thinning hair with sulfate-free BosRevive Nourishing Shampoo that removes build-up, such as DHT, from the scalp surface, while cleansing hair of product build-up and pollution.
Features & Benefits
Pumpkin Seed Extract

 

is a natural DHT-blocking ingredient rich in vitamins and minerals that helps promote healthy hair growth.
Natural Saw Palmetto

 

also helps inhibit the action of DHT and may inhibit hair shedding.
When applied to the root area,

 

Rosemary Extract's

 

antioxidant properties help reduce scalp inflammation and increase scalp circulation, creating the ideal foundation for healthy hair growth.
Panthenol

 

helps strengthen the hair and improve moisture retention creating thicker, fuller-looking hair
SUPPLIES MADE EASY
We've run salons and distributed professional beauty supplies to professionals for over 25 years. Over the years we've continued to improve our process to provide a painless way to help professionals with their business. At Stockjoy our goal is to reduce the time spent thinking about supplies to allow you, the professional, to focus on your relationships with your clients.