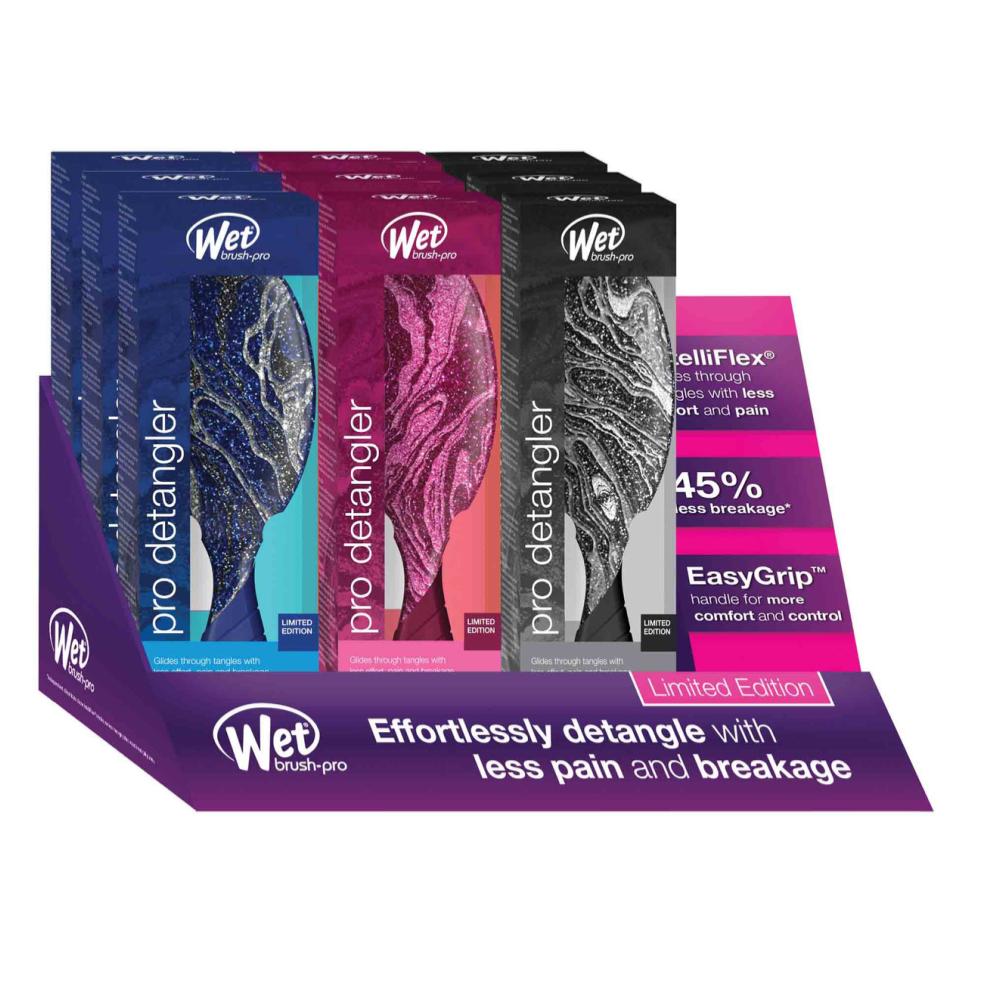 Wet Brush Pro Detangler Mineral Sparkle Display- 9pc (Limited Edition)
Dazzling mineral inspired designs in bold colors perfect for the holidays!
 Exclusive, ultra soft Intelliflex® bristles glide through tangles with ease
Minimizes pain, split ends and breakage
EasyGrip™ handle provides comfort and a secure grip even when your hands are wet
Thicker silhouette with finger rests for enhanced comfort
Tight lock technology secures handle
For all hair types - wet or dry detangling
Display comes with 3 of each print.

SUPPLIES MADE EASY
We've run salons and distributed professional beauty supplies to professionals for over 25 years. Over the years we've continued to improve our process to provide a painless way to help professionals with their business. At Stockjoy our goal is to reduce the time spent thinking about supplies to allow you, the professional, to focus on your relationships with your clients.