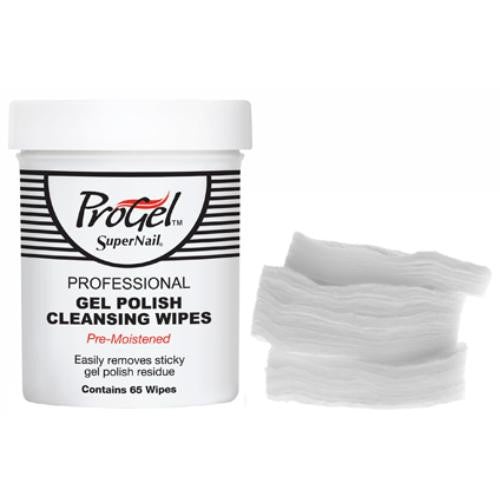 Supernail ProGel Professional Gel Polish Cleansing Wipes - 65 ct
Convenient 2-in-1 product that combines cotton wipes soaked with ProGel's highly effective Gel Cleanser.  Wipes remove the sticky residue that remains after the gel top coat curing process, resulting in beautiful nails with a mirror-like finish.  Specially formulated with Vitamin E to nourish cuticles and is less abrasive than traditional alcohol. 
Features & Benefits:
Pre-moistened
Removes sticky gel residue from ProGel Gel Top Coat
Space saving & cost-effective
Leaves mirror-like finish

65 count
SUPPLIES MADE EASY
We've run salons and distributed professional beauty supplies to professionals for over 25 years. Over the years we've continued to improve our process to provide a painless way to help professionals with their business. At Stockjoy our goal is to reduce the time spent thinking about supplies to allow you, the professional, to focus on your relationships with your clients.