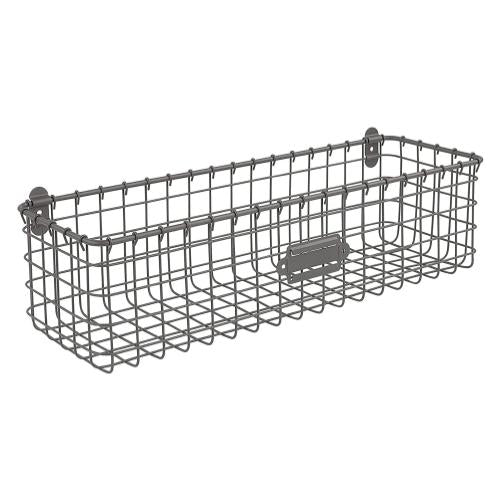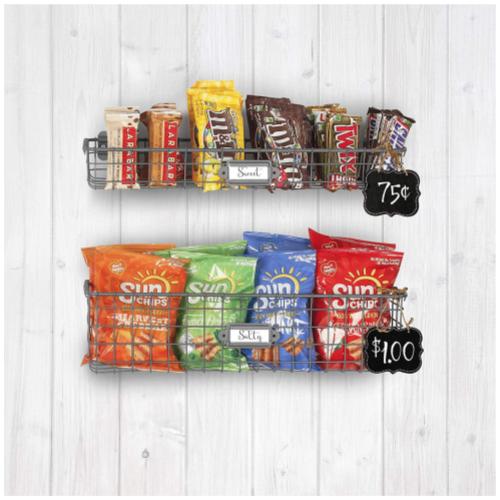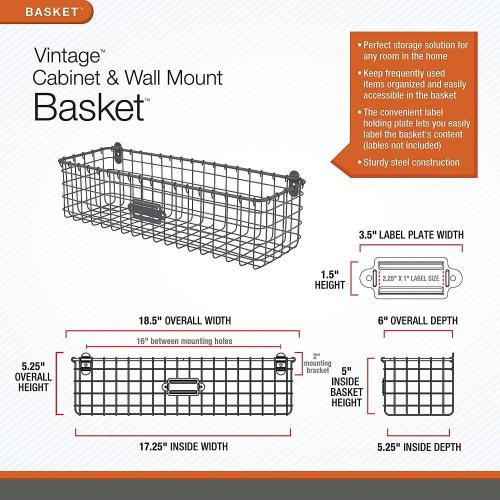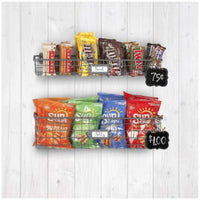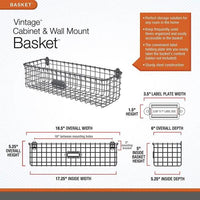 Spectrum Vintage Living Wall Mount Basket- Industrial Gray
ENJOY VINTAGE STYLE: Wrapped wire ends and grid designs create a popular rustic look that will complement farmhouse-style homes. The vintage-style basket toes the line between traditional style and modern, adding character without looking outdated. Make your storage double as décor for a streamlined, organized, stylish home.

PERSONALIZE THE LABEL PLATE: Label the basket so you can always remember what is inside and minimize confusion. Let others in your home know which baskets are for snacks, guests, dinner, pets, or anything else. Personalize baskets for each member of the family so everyone knows where their belongings are. Labels not included.

IMPROVE STORAGE & ORGANIZATION: Use these storage bins to organize your pantry, kitchen, bathroom, office, craft room, garage, bedroom, entryway, or closet. These versatile storage baskets work in any room, holding a variety of items without bending or buckling under the weight. Sturdy steel basket and dependable brackets support fruits, vegetables, pantry items, snacks, spice bottles, folders, magazines, toiletries, makeup, face wash, shampoo, conditioner, tools, craft supplies, and so much more. Beautiful baskets meet all your storage needs to create a more organized home.

WALL-MOUNTED STORAGE: Easily attach the organizer to your wall. Brackets are built into the design for easy and straightforward mounting; simply secure the organizer to the wall by inserting the screws into the holes and a pre-drilled hole in the wall, then tighten the screws until the rack feels firmly fastened. Mounting hardware included. Included mounting system designed for attaching to wood; alternative surfaces may require specialized hardware.

DIMENSIONS & CARE: 6" L X 18. 5" W X 5. 25" H; to clean, wipe with a damp cloth and towel dry.
SUPPLIES MADE EASY
We've run salons and distributed professional beauty supplies to professionals for over 25 years. Over the years we've continued to improve our process to provide a painless way to help professionals with their business. At Stockjoy our goal is to reduce the time spent thinking about supplies to allow you, the professional, to focus on your relationships with your clients.