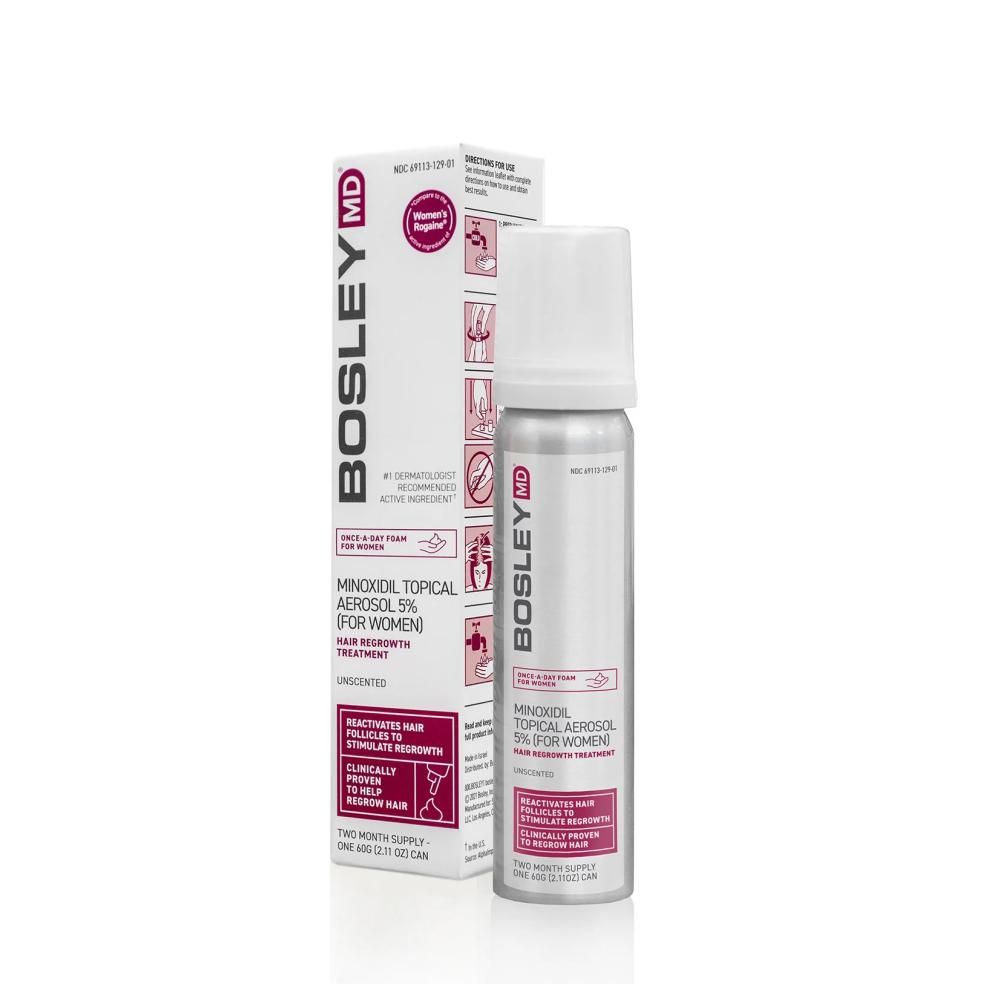 Bosley Women's Regrowth Treatment Foam 5%- 2 Month Supply
Clinically proven to regrow hair and slow down further hair loss, Hair Regrowth Treatment with Minoxidil formulated exclusively for Women is a leave-in, FDA-approved treatment available in an easy-to-apply foam application. 2 month supply.
How To Use
Apply to palm of hand and massage directly into scalp. Safe to use morning or night.

Important: When applying BosleyMD Hair Regrowth Treatment, make sure the medicine comes in direct contact with the scalp. The medicine will not work if applied only on your hair and does not reach your scalp.
SUPPLIES MADE EASY
We've run salons and distributed professional beauty supplies to professionals for over 25 years. Over the years we've continued to improve our process to provide a painless way to help professionals with their business. At Stockjoy our goal is to reduce the time spent thinking about supplies to allow you, the professional, to focus on your relationships with your clients.