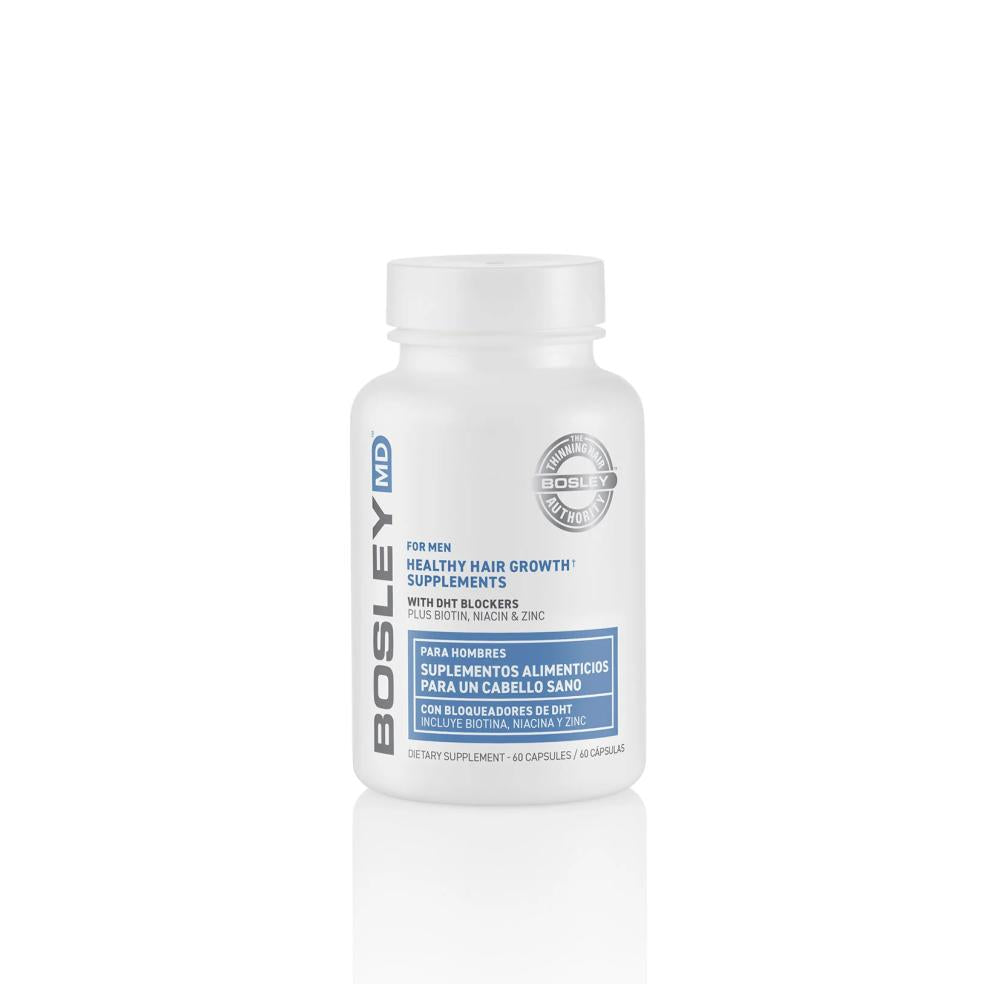 Bosley Healthy Hair Vitality Supplements for Men- 60ct
Fight Hairloss From Within.
Healthy Hair Growth † Supplements may combat hair loss with DHT inhibiting botanicals plus Biotin, Niacin and Zinc for thicker, fuller looking hair. Biotin helps strengthen the hair follicle while Niacin and Zinc maintain healthy hair and reduce shedding. Pumpkin Seed Extract, available in the Men's Healthy Hair Supplements, is a natural DHT-blocking ingredient rich in vitamins and minerals. May also improve the appearance of skin and nails.
† This statement has not been evaluated by the Food & Drug Administration. This product is not intended to diagnose, treat, or prevent and disease.
SUPPLIES MADE EASY
We've run salons and distributed professional beauty supplies to professionals for over 25 years. Over the years we've continued to improve our process to provide a painless way to help professionals with their business. At Stockjoy our goal is to reduce the time spent thinking about supplies to allow you, the professional, to focus on your relationships with your clients.